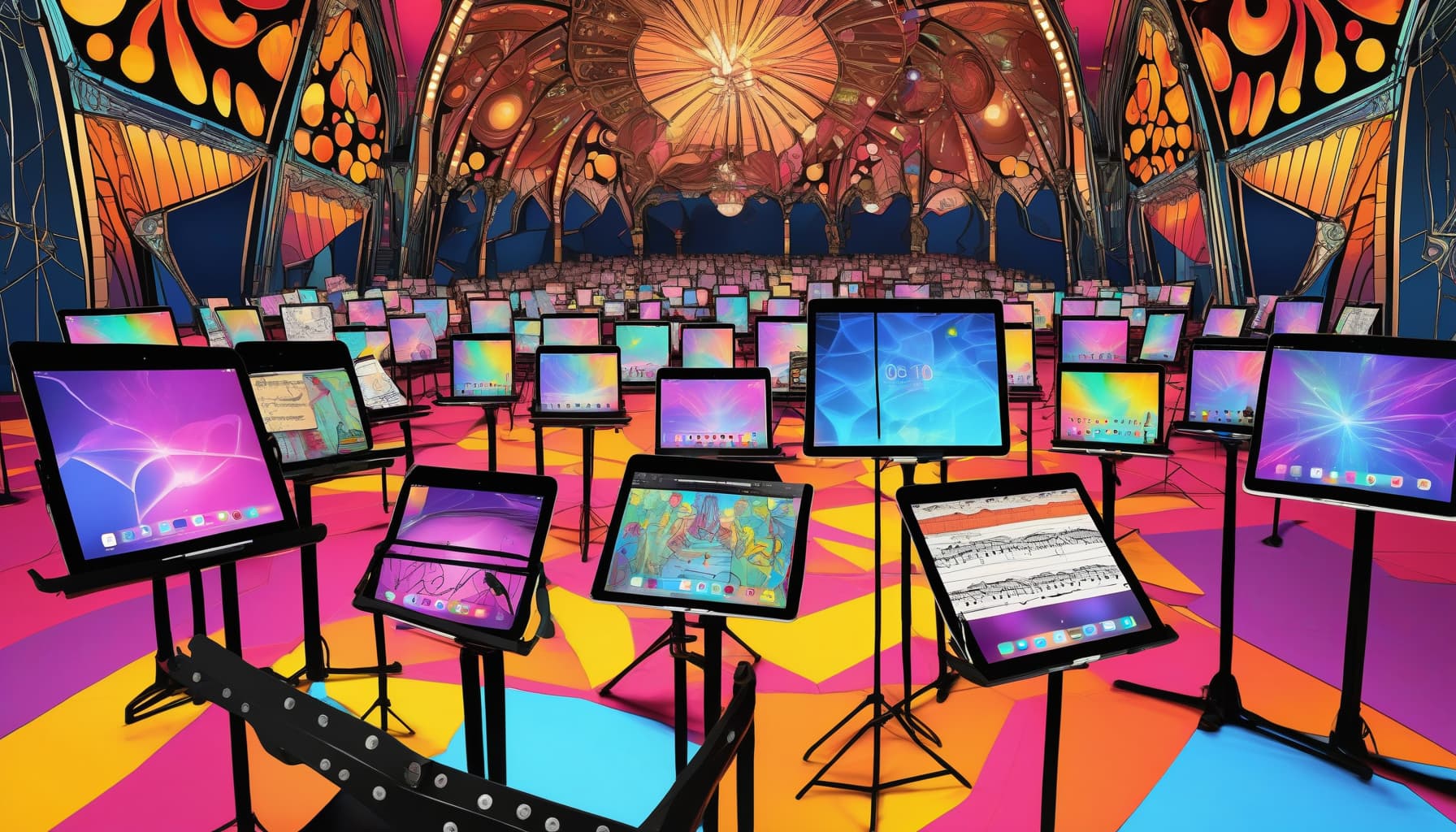 iPad Pro 2024 of the future (AI-generated image)
Is it worth waiting for the new iPad Pro (2024)?
Last updated on October 17, 2023
Is it worth waiting for the new 11″ and 13″ iPad Pro models, scheduled for 2024? Here are some thoughts on the subject, from a musician's perspective:
Screen size: the display on the 12.9-inch model will be increased to 13 inches. For classical musicians, this is an improvement, even if the change is really minimal. Waiting until 2024 for an extra 0.1 inch would make no sense.
The display technology will apparently get even better with the switch to OLED. Since Apple's screens are already excellent (especially the 12.9-inch model), I see no reason to wait several months here either.
The new generation of M3 chips will certainly be even faster, but for sheet music apps (e.g., forScore, Newzik or Enote), M1 and M2 chips are already more than sufficient. DAWs (GarageBand, Cubasis, FL Studio) already run smoothly on the 2022 iPads. It may be worth waiting for the 2024 iPad Pros if video editing (DaVinci Resolve, FinalCut Pro) is a priority.
It's not yet clear when the new iPad Pro models will hit the market. According to Mark Gurman at Bloomberg, it won't be until spring or early summer of 2024.1 It's possible that they won't be announced until WWDC (Apple Worldwide Developers Conference) in June 2024 or even at an Apple Event in September/October 2024.2 In that case, it's definitely not worth waiting!
The rumors that circulated at the end of 2022 / beginning of 2023 about larger iPad models with 14, 15 or even 16 inches and about a foldable iPad are apparently (unfortunately) no longer relevant.3
Last, the price: not only because of inflation, but also because of the apparently extremely expensive production costs for OLED displays, the iPad Pro 2024 could become significantly more expensive – possibly by several hundred dollars!4
In summary, I wouldn't advise waiting until 2024 for the release of the new 11- and 13-inch iPad Pros – at least for reading and managing sheet music and scores. Waiting a month or two before their release may be worth it, but it could be many more months before the new iPad Pro models actually hit the market.
I am registered with the Amazon Associates Program. This website contains Amazon affiliate links (marked with a star). If you click on one of these links and make a purchase, I may receive a commission from Amazon.
Clicking on an affiliate link does not change the price you pay, and will help me continue to test tablets and e-readers. Thank you for your trust and support!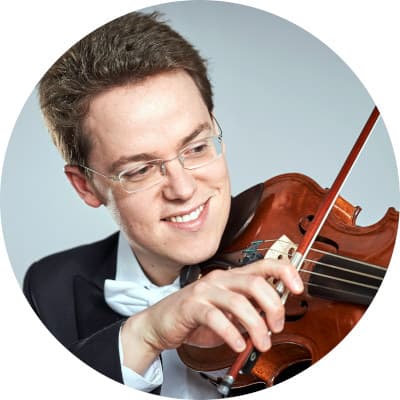 I am a classical musician (violist) with 20 years of professional experience in orchestra and chamber music. For many years, I have been advising colleagues, students, and fellow musicians in the choice of their tablet.
Along with the many positives of using tablets, I've also seen the negatives: tablets crashing just before going on stage, batteries that don't hold up during long rehearsal days, and missing page turner pedals in concert.
I spent my school years in France, and this article must be riddled with spelling and grammar mistakes, for which I apologize. Feel free to send me any corrections!